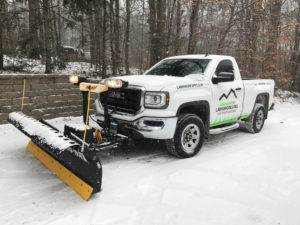 Lawnworks Pro will snow plow ur driveways and parking areas come winter time. We take into consideration the time you need to get out of the house and off to work and how many inches does it have to snow for us to come and clear ur driveway.
We are your all-season property maintenance company.
YOU WON'T HAVE TO WORRY WHEN BAD WEATHER HITS
Snow plowing and ice removal services can be customized to fit your level of need.
24 HOUR SNOW PLOWING AND PROPERTY MANAGEMENT

Key Services
Our crews have many years of experience in all phases of winter season maintenance for commercial and residential properties. Our customer-focused approach makes us the best property maintenance company!
  Snow Plowing
  Ice Removal
  Sidewalk Salting