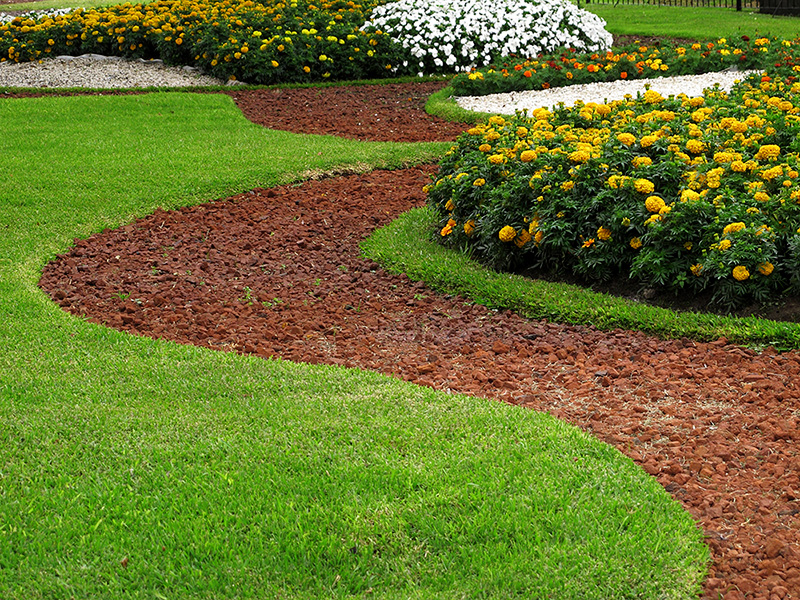 A good layer of mulch will not only beautify your property, but provide protection, hold in moisture and provide nutrition and inhibit weed germination.
OUR SERVICES INCLUDE ALL TYPES AND COLORS OF MULCH
Our mulch is high quality - the color will last three times longer than competitors 'bulk mulch'. We take pride in all our products and our service.
We understand that your property is a big investment and we want our customers to know that we are there for them to help them their property dreams.

Key Benefits
Our crews have many years of experience constructing and maintaining mulch beds for commercial and residential properties. Our customer-focused approach makes us the best property maintenance company!
  Extend your home with a beautiful flowerbed
  Your property value increases many times initial value
 Aesthetic garden beauty that improves with age
  Protect your shrubs root structure against seasonal damage