From years of research, trial and error, we have learned the methods to a great lawn. There are many factors to keeping a good healthy lawn;
like how high to keep it for proper protection from sun and trample damage
if the blades are sharp enough to get a cleaner cut -dull mower blades can tear grass, resulting in ragged edges that can leave your lawn vulnerable to disease
how often to water, and what time of the day per season to do so
We use the latest technology of zero-turn mowers for professional and timely cutting of lawns. Edging service is provided on every lawn maintenance job. 
PROFESSIONAL LAWN MOWING WILL MAKE YOUR YARD THE ENVY OF THE NEIGHBORHOOD
Why spend your time on lawn work when you could be out doing the things you enjoy?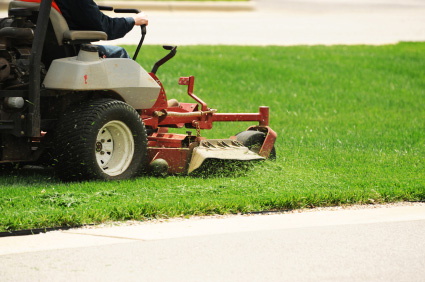 Key Benefits
Watering your lawn is the key to preserving its lushness and beauty. Our experts can offer advice on proper lawn watering schedules, times and water amounts to ensure maximum coverage to your lawn. Our customer-focused approach makes us the best property maintenance company!
  Extend your home with a beautiful, lush lawn
  Regular mowing removes debris/insects that inhibit growth
  A healthy lawn increases property value
 Aesthetic beauty that improves with age